Dignitaries' Messages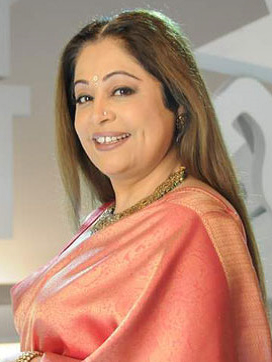 "The young alumni should be equipped with knowledge in order to take on the world and also to shed their inhibitions, not to be afraid of failures and to live life to the fullest."
Ms Kirron Kher (Alumna)
Member of Parliament
I will cherish my memories of my student life in GCG. GCG provides the right environment needed for creativity and development of a holistic personality of an individual."
Mrs. Keshni Anand Arora, IAS (Alumna)
Ex-Chief Secretary
Govt. of Haryana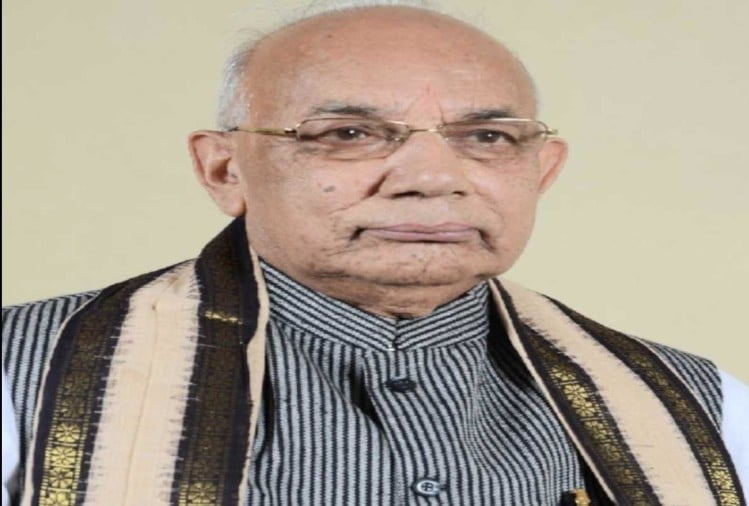 I am pleased to visit the Post Graduate Government College for Girls, Sector-11 Chandigarh on its 60th Annual Prize Distribution Function and to know that college is doing well in all fields. I wish the students and faculty of the college great success in future.
H.E. Prof. Kaptan Singh Solanki
Governor Punjab and Administrator
UT Chandigarh
"I came for the Annual Day function and was very happy to see this college doing so well. It is a college which has excelled not just in academics but doing as well in other co curricular activities and sports."
Sh. V. P. Singh Badnore
Governor Punjab and Administrator
UT Chandigarh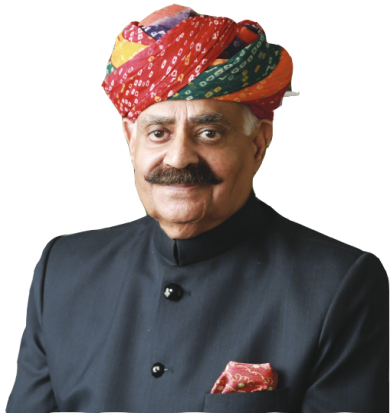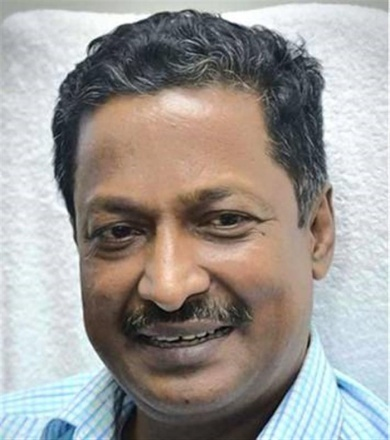 "Came to attend the Annual Day, great campus, superb ambience, unbelievable achievements of students, impressed. Keep it up. My best wishes to faculty and students. Make Chandigarh proud of you "
Sh. Manoj Parida IAS
Adviser to Administrator
UT Chandigarh
"Attended the Annual Prize Distribution function. The college is doing a great job at women empowerment and giving wings to our girls to become confident women contributing their strength to our nation. Best wishes to all future endeavours"
Ms. Purva  Garg IAS
Secretary Education
Chandigarh Administration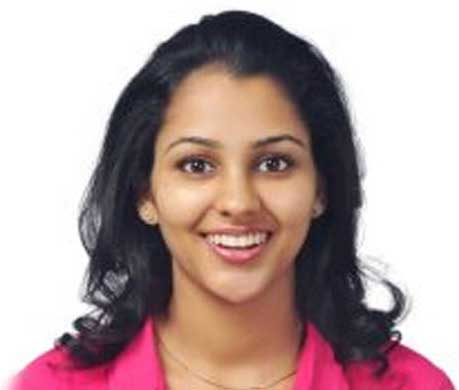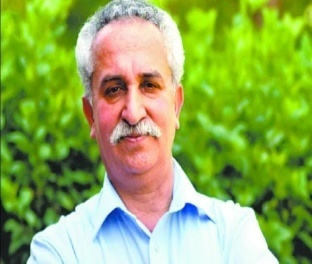 "It is a  initiative by the college management. It is a commendable institute, very pleased to be a part of this institution."
Sh. B. L. Sharma IAS
Education Secretary
Chandigarh Administration
"I fondly remember and cherish the time spent as a student in GCG, Sector 11 Chandigarh. The invigorat­ing learning environment, excellent faculty and plethora of extracurricular activities provided a nurturing environment to learn and grow. True to the college motto of 'Courage to Know', it gave me the courage to learn and believe and the will to achieve. The college provides a stimulating environment for pursuing academics and more importantly personal growth. I got the opportunity to serve as College President, represented the college in youth festivals for dramatics and quizzes which gave tremendous exposure and opportunity for all round personality development. I am proud to be an alumnus of this premier insti­tution which has played a huge role in making me who I am today."
Prerna Puri (IAS-2006) (Alumna)
Secretary to the Govt.  (IT Dept.)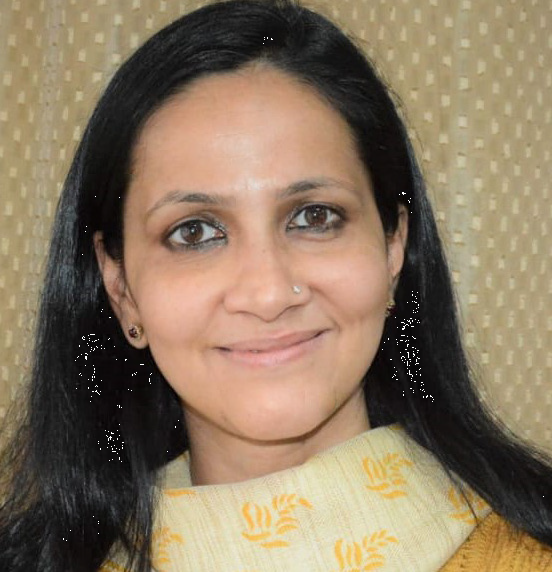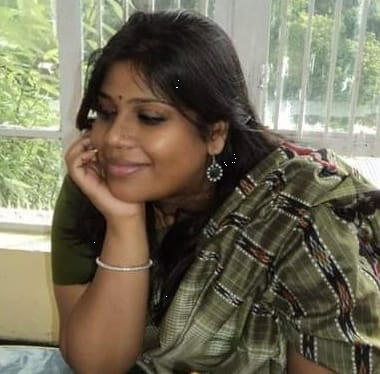 "I always think of PGGCG-11 as my happy place. It is not only my Alma mater but also a place where I grew up after the cloistered school life. The college gave me wings to soar high above the vast horizons and brought out the best in me. I discovered I could write poetry and quiz like a pro. My teachers made me fall in love with academics. They germinated a seed in me for wanting to know more and answered all my questions with a great alacrity. Walks in the college's sprawling campus gave me time to think and plan and its resourceful library provided me with the wind beneath those wings. I am so happy to see the college doing wonders and achieving even higher standards under the excellent leadership of Prof. (Dr) Anita Kaushal ma'am. It's always a great privilege to write and talk about my splendid college."
Neha  Bansal (IAS-2010) (Alumna)
Chief Vigilance Officer,
DSIIDC
"The visit to the college was like going back to old memories of college days. The institution has grown since I left in 1982. Happy to know that students were associating with an NGO to help village women. Keep it up"
Hon'ble Justice Ritu Bahri (Alumna)
Punjab and Haryana High Court
Chandigarh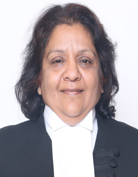 "I came to attend the Sports day function. It was the youth energy, the women power, their efforts that marked it a success. I congratulate all winners and the principal and her team for a successful event. I pray and wish good luck to all kids."
Sh. Sanjay Baniwal IPS
Director General of Police
Chandigarh
"When I talk about educational institutes, GCG sector 11 stands for one of the best in the city, abundance of knowledge, learning and great exposure. As I share my personal view, GCG sector 11 is the best educational institute I got into as what I am today comes from there. A perfect place to plan and build, the courage to achieve it, and to become a successful proud woman I am today.
Suman Patlain (Alumna)
Civil Judge (HCS)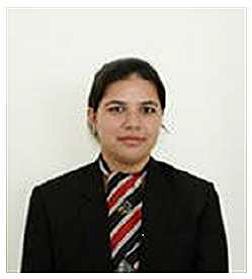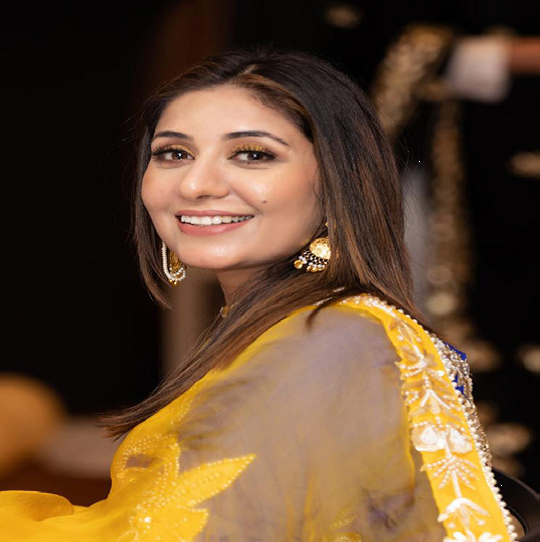 "I had the privilege of graduating from PGGCG-11, and without a doubt they were the most memorable, nurturing and growing years of my life. Here learning went beyond theory and faculty played a major role in shaping me into a person that I am today. Getting a chance to study here was a gift and a perfect stroke of serendipity, which I shall cherish for rest of my life."
Shawaldeep Kaur (Alumna)
RTO Manager at Trinity Institute, Sydney (Aus­tralia)
"GCG Sector-11 holds a special place in my heart. It is where I found focus and direction. The faculty was encouraging and supportive towards one's goals and endeavours. I took part in Youth Festival and I was part of college Quiz team. I made lifelong friends and memories that I cherish till date. The environment provided by the institution is buzzing with adventure and excitement which motivates everyone to excel. Great place with equally great library where I found number of old gems."
Ms. Manvika Yadav (Alumna)
Civil Judge (Senior Division)
Kaithal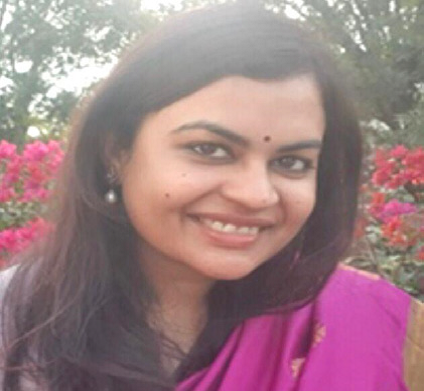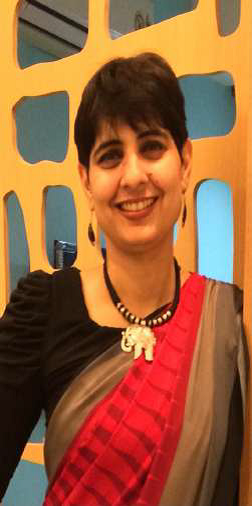 "I am so proud to be part of the GCG family. Being the most prestigious college of Chandigarh it was a stepping stone towards achieving my dream of joining the Civil Services. The Psychology Department was known for its academic excellence which inspired me to not only develop a passion for the subject but also to understand life better enabling me to conduct motivational classes at various forums. The knowledge and experience gathered at this beautiful institution has enabled me to contribute to the society in my own little way."
Garima Singh (Alumna)
Indian Revenue Service 1997 Batch
"PGGCG 11 gave me opportunity to make life long friends and understand people better. The curriculum helped me to prepare for civil services in a more holistic way. The faculty was always supportive of my endeavors not only during college life but even after that in preparing for CSE. Taking part in Youth Festival was the most amazing part of my college life., where I met best and most creative friends and I cherish those memories till date…"
Preeti Yadav IPS 2019 Batch (Alumna)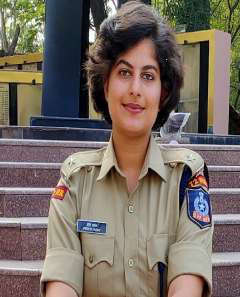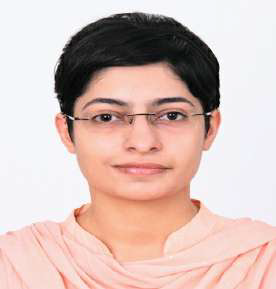 "An institution that provided me and thousands of other girl students a nurturing and learning environment in the path to higher studies in a plethora of fields. I was fortunate to have been taught and guided by some of the best faculty, who also simultaneously and continuously egged us on to excel in extra-curricular activities as well as sports. I remember my time here with much fondness and wish that GCG-11 continues its streak to higher and higher achievements in all fields"
Ravinderpreet Kaur (Alumna)
IRTS 2018
Civil Service Batch
Assistant Operations Manager, Delhi Division, Northern Railway
"It had been a wonderful experience of visiting this great educational institution. A very well behaved students, faculty and staff. My best wishes for its further growth and success under the leadership of Prof (Dr.) Anita Kaushal"
Dr. R.K. Kohli
Hon'ble Vice Chancellor,
Central University of Punjab, Bhatinda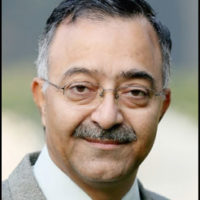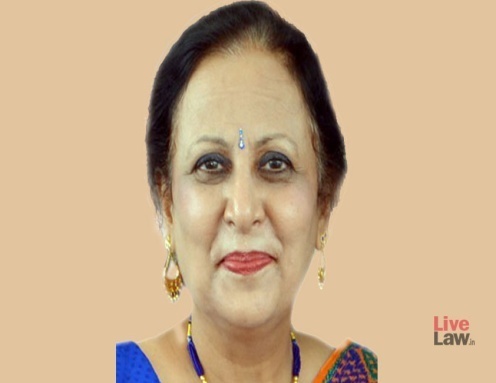 "No words to sing the praise in sonorous words. May God take this esteemed college to greater heights much beyond the limits of sky. God Bless!"
Prof  Nishtha Jaswal
Hon'ble Vice Chancellor
Himachal Pradesh National Law University
Shimla
"Very well organised closing ceremony of Annual Sports day. My best wishes to the college authorities and students for great future ahead."
Sh. Tejdeep Singh Saini, PCS
Director Sports
Chandigarh Administration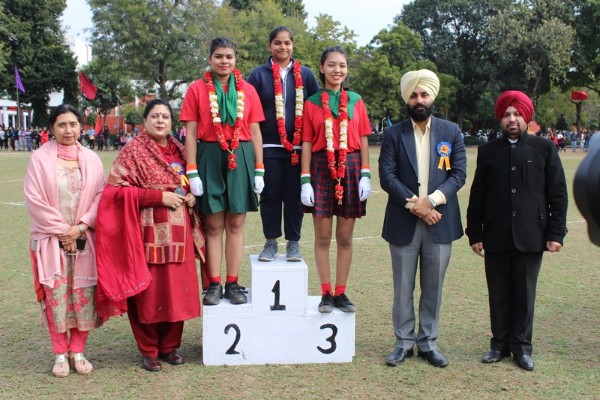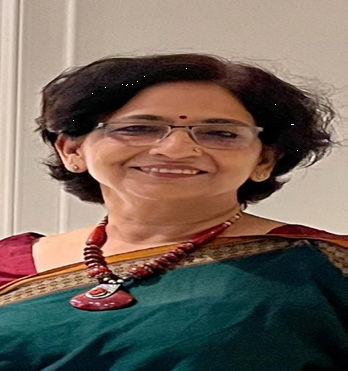 "I would like to thank all the faculty members of various Science Depts. at PGGCG-11 who taught me and were my colleagues for a short stint when I taught for one session. My confidence and personality shaped up during those years and Ignited my passion to become an educationist and contribute to national building."
Dr Vasundhara Singh
Dean Faculty Affairs
Prof of Chemistry and former Head, PEC, Chandigarh
GCG Chandigarh was known as GCW in those days when I passed out in 1976. My memories of the institution are still quite vivid after even after nearly forty five years. The college had a rich teaching faculty which gave me a sound knowledge and created my interest in social sciences and literature. The best thing was the emphasis on extracurricular activities including sports, dramatics and public speaking. My real fascination was the library. I think in the four years that I spent in the college I read nearly two books a week. Institutions have the important task of providing diverse opportunities to the students to choose as per their interests. And GCG did provide me with a worldview!"
Prof. Reicha Tanwar (Alumna)
Professor of Women's Studies and
Former Director of the Women's Studies Research Center,
Kurukshetra University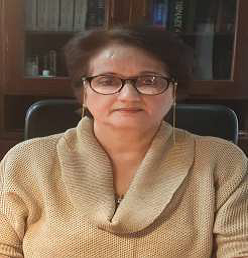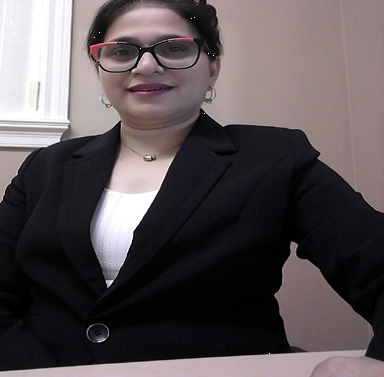 "PGGCG-11, Chandigarh holds a very special place in my life. When a big curve of change came in my life when I shifted from Medical stream to Arts stream, it wasn't easy for me to adapt. However, the most caring and supportive faculty of the Institution guided my path, shaped my Professional abilities and prepared me to successfully navigate the outside, unfamiliar world. I subliminally employ methods that I learnt as a student of Public Administration and Sociology at PGGCG-11. My profound regards and best wishes to the faculty".
Dr Shivani Raheja (Alumna)
Director, ProCare Counselling Ltd. Vancouver, Canada
"It was a pleasure and honor to give the lecture to more than 300 students. the students are very good with lot of interest in science. Highly motivated teachers are doing a great job.
Prof  K.P.J Reddy
Department of Aerospace Engineering
IISc, Bangalore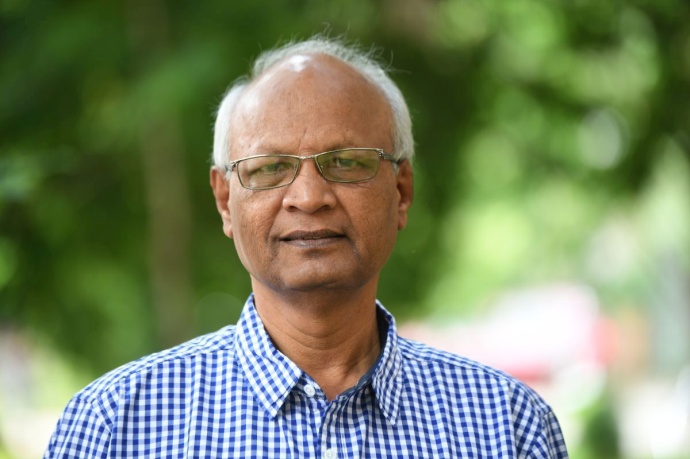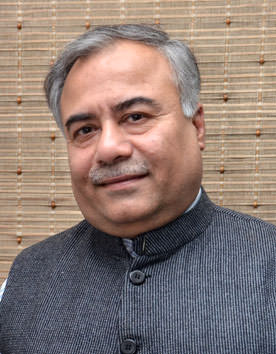 "Always excited to come to GCG to meet young brigade. Wonderful workshop. Keep it up"
Prof. Manoj Arora
Director, PEC
"The two days I spent in PGGCG Chandigarh were memorable. We were thrilled with the response from students and the wonderful arrangement. Best wishes for the continued success."
Prof  E. Arunan
IISc Bangalore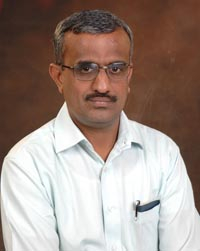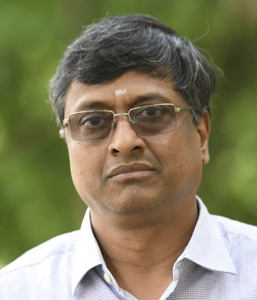 "Very satisfying visit, intellectually enriching, very happy to see such sincerity and energy levels in the young student community. Best Wishes"
Prof G. Jagadeesh
Deptt. of Aerospace Engineering
IISc Bangalore
"I have rarely seen such a total involvement of students from the inauguration to valedictory function. the questions asked were amazing and were continuous. they were to be stopped from asking question. one of the memorable workshop"
Dr. S.P. Basavaraju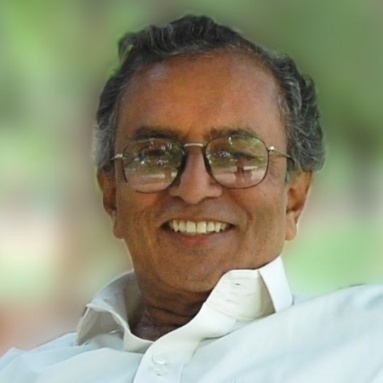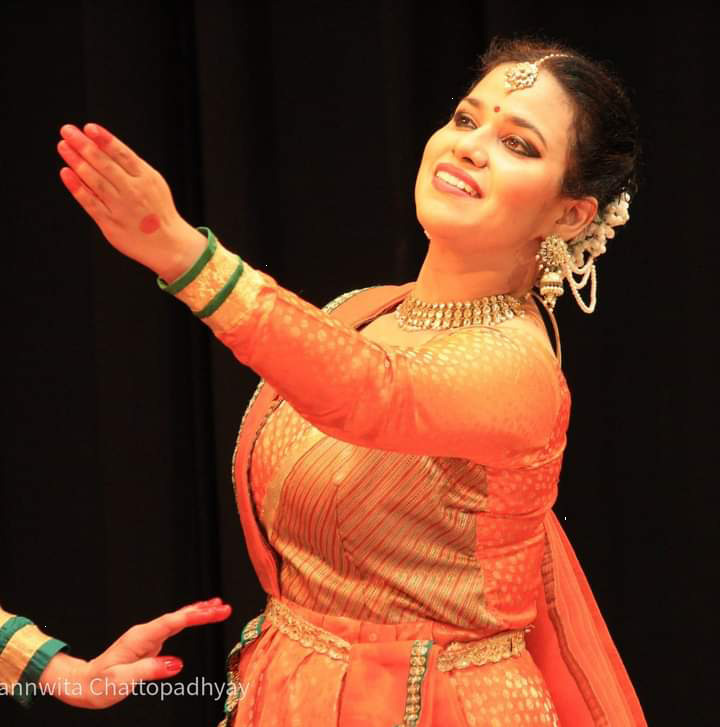 PGGCG-11 is one of the Best Govt. Institutions I have experienced. The faculty & Department of my field was super supportive and amazing. Other than my department the other faculty members were also adorable. Not only just education wise but the maintenance and cleanliness of this Institution is commendable. I have had some of the most beautiful learning experiences of my life which have helped me reach where I am today."
Priyanka Kapil (Alumna)
Intern of  Kathak Kendra  National Institute of  Kath­ak  New Delhi
As a little girl in the early sixties, I had come to meet my cousin sister studying at, what was then known as the Government College for Women. And there was only one then. I remember standing in front of the porch with my parents. My cousin had been sent for and in those days the numbers were small enough for girls to be located quite easily. As she emerged from it vast innards, I was awstruck. the porch and its commected arterial corridor seemed to lead far away into a mysterious, magical and. I longed to walk that corridor, and I did do just that in later years for 35 years! Sometimes wishes do become horses!
Mrs. Neelkamal Puri (Alumna)
Associate Professor in English, PGGCG Sector-11A, Chandigarh.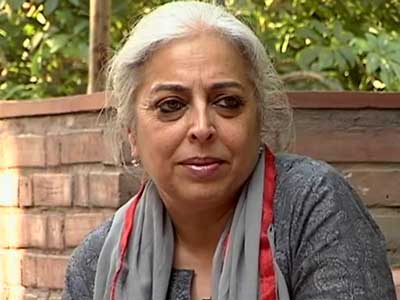 3 years in GCG 11 were the best time of my life! Apart from the academic excellence, I was encouraged to participate in competitions and other activities. This Multitasking-Cross- Functional training was subtle but very effective lesson of my life. I am a successful entrepreneur today because my college taught me 3 fundamental rules: 1. Ask a lot of Questions 2. Every Problem has a Solution 3. Always try your best!
Ms. Rasneet Kanwar (Alumna)
Executive Member, Alumni Association PGGCG Sector-11,Chandigarh.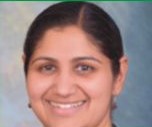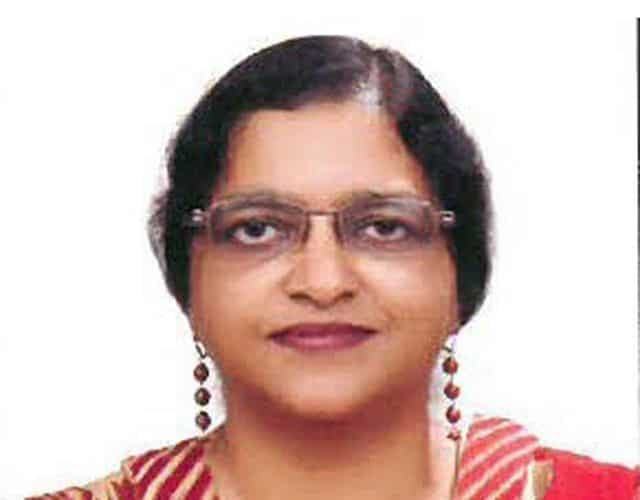 I joined GCG Sector-11 in 1976 for doing my graduation in Arts. During my stay in this college I participated in many activities & brought laurels to my college. This college provides very good environment for the overall development of the students. It has state of art infrastructure, all types of indoor and outdoor sports activities. Very hygienic and healthy food facility in the hostels and at other eating outlets. Highly qualified and experienced staff members who are always available to the students for removing their academic and non academic problems. I acquired all my leadership qualities and confidence from this college
Mrs. Astinder Kaur (Alumna)
First and Best Woman Para jumper of Chandigarh, All India Best Shooter and Best Cadet Commander and Recipient of National Award in recognition of Community Service
Some of the best memories of my life are from my time spent in GCG-11. Our experience with our favorite teachers' i.e. Mrs. Singh (Physchology). Ms. Sokhy (French). Ms. Grewal (English). Mrs. Wasu (English) and Mrs. Vasudav (Sociology) were very worthwhile. What we are today is the outcome of our grooming which we had with our teachers and Principal D. Amarjit Kaur. I still have fond memories of our break time with our favourite Golgappa wala. sitting in the canteen for hours during long intervals and discussing every minutest detail with my friends (who are now scattered all over the world). I love my college.
Mrs. Raka Ghirra (Alumna)
Punjab Police Service